Suntan Pools offers a variety of durable vinyl liners to our customers located throughout the St. Louis and South County areas. We offer only superior quality vinyl liners that are custom fit and designed to last. These quality pool liners add beauty, while providing a safe, clean, and comfortable surface for the interior of your pool. We sell only vinyl liners that are treated with UV inhibitors and manufactured to resist fading from the sun, temperature, and age. Finally, a durable vinyl liner from Suntan Pools is easy to maintain so you can spend more time enjoying your custom in ground pool.
Pool Liner Color Options and Brands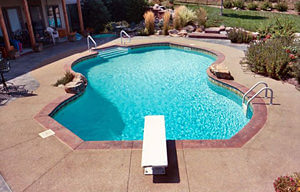 With a variety of quality vinyl liners from which to choose, Suntan Pools offers many different looks for your custom in ground pool. Each of our available pool liners comes with a unique border design and corresponding floor pattern. Each liner color and pattern can provide a unique visual effect for your pool. For example, if you are looking for a more natural looking in ground pool, gray or brown vinyl liners will offer this effect. For a more traditional in ground pool appearance, consider the bright blue prism and coral liner patterns.
Please feel free to look through the following collections of vinyl pool liners for in ground pools to determine which pattern offers the look you desire for your pool. To see samples of our vinyl liner options please see the pages from the links below or contact us to speak with a sales consultant about designing your custom in ground pool.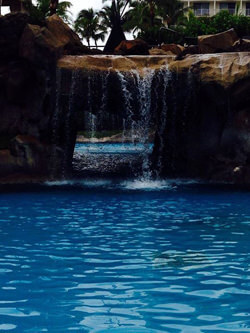 Vinyl Liner Care: Tips for In Ground Swimming Pool Liners
The following are some tips from Suntan Pools, a leader in custom vinyl pool installation throughout Oakville and South County. If you have additional questions about caring for or installing custom in ground pools, contact our pool construction company.
Never drain a vinyl in ground pool with as this can cause the swimming pool liner to shrink and crack.
Maintain proper chemical balances and even chemical distribution at all times in your swimming pool. This will help prevent liner breakdown and inhibit bacteria growth on the pool liner.
Use proper care when opening and closing your pool for the season. Suntan Pools offers seasonal pool care services to ensure proper pool opening and closing procedures and prolong the life of your swimming pool liner.